Month:
November 2013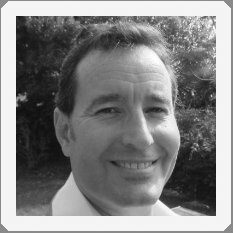 Mark Barlow is a Freelance Consultant & Entrepreneur his experience with IT stretches 34 years and encompasses management, strategy, development, operations, and procurement.
Mark has been a CEO, CTO, Strategist, Project/Programme Manager, General Manager and Senior Account Director. Because of the mix of technology and business roles, he really 'get's' how technology can be used as an enabler.
Washington has the Smithsonian, Wellington has Te Papa, and if Mark Barlow's vision comes to fruition Auckland will have Techvana The New Zealand Computer Museum. Come and hear Mark talk about Techvana and how you can be involved.
5:00 pm Networking Drinks and Refreshments
5:40 pm Welcome and Agenda
5:45 pm We invite members to introduce their company and their win for this week. (first 5 )
Plus bring along you oldest Tech for a show and tell there will be a prize for the best.
5:50 pm Our Guess Speaker Mark Barlow – Techvana The New Zealand Computer Museum
6:35 pm Q&A 
6:45 pm General Business
6:50 pm Further Networking
7:30 pm Finish